If you have read my older posts you would know that I have had some problems locating micros. Upon further review I have noticed that I have in fact found a total of 5 micros.

You may think "5 huh, this guy must have problems finding micros. I feel sorry for him. Although I shouldn't feel too bad since he was blessed with such stunning good looks."

Well thanks, for the compliment. You aren't so bad looking yourself. (wink wink)

ANYWAY, lets get down to the nitty gritty of the numbers. If you are observant you would notice that I have logged 15 caches. Now, take 5 (the number of micros) and divide it by 15 (total number of caches found) and tell me what you get.


I'll Wait......


You get .333333333333333333333
If you got it give yourself 22 points. If you are in Tennessee give yourself an extra 5!

Do you know what this means?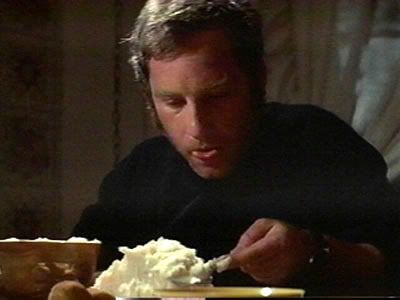 MMMMMMMMMMMMMMMMMM Gravy!!!

NO!

This means that 1 out of every 3 caches I've found is a stinkin' micro. Now what am I going to complain about?

But all is not lost this is good news considering the micro-to-any other size cache ratio is about 15 to 1 in my area.

So for your listening pleasure I am posting 2 of my favorite micros I've found so far enjoy!